NO APPS REQUIRED – VERY HIDDEN DEVICES
Many people prefer hearing devices that are concealed in the ear canal.   These are possibly one of the most hidden devices ever made.  Depending on the size of your ear canal, this can be a perfectly hidden solution.  We still provide you with means to change the volume and the pre-programmed settings to help get the sound you want!
This device is for active people that are beginning to sense they would like more amplification in those difficult to hear situations.  Not considered a power device, the In The Ear still delivers amazing clarity in those hard to distinguish frequencies, like women and children voices.
Being this small, it would be best to have good dexterity to handle the small batteries and to place it correctly.  To change programs, you tap the memory button once with your finger.  The same button also changes the volume by holding this button down for 2 seconds.   You get two features out of the same button to save space and keep the device very small.
Yes, there is an advance feedback canceller as well as a world reknown background noise canceller.   Once you start using this little device, your world will change with a new level of sound recognition!
These devices are so comfortable you will forget you are wearing them!
RxEars is not only backed by the oldest USA Hearing Aid Manufacturer of custom hearing devices, but is also guaranteed with our industry leading service and 100% Satisfaction Guarantee!
---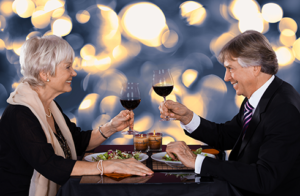 Included: One Rxi Device;  Concha locks (Small / Medium) Carrying Case; 10A Batteries.
You do not need to buy anything in the accessory store to complete your order.   All supplies needed to fit this device are already included.
Rxi is equipped with the latest technology which includes:
Features:
One size fits all
Very discreet miniaturized design
New style completely in the ear instant fit
Wax barrier
Micro processing
Premium noise reduction
Multi-memory function with 4 pre-programmed settings:
1 – Bass / Low frequency emphasis
2 – Normal emphasis – bass and high frequencies very similar
3 – More high frequency emphasis
4 – Most high frequency emphasis
Omni directional microphone
Adaptive feedback cancellation
Speech enhancement
10A Battery