Rx7 liberates you to hear conversations in public places, restaurants and meetings in perfect clarity with this elegant, discreet and comfortable solution. Worn behind the ear you will not even notice it is there due to its modern ergonomic design.
RxEars digital technology with speech enhancement circuit and adaptive noise control reduces background noise for clear conversations. Feedback and whistling is kept to a minimum through the advanced whistle block technology. You can set the Rx7 to different situations with 18 pre-set programs and fine tune the volume and tune the bass and treble the way you like to hear.
Equipped with omni-directional microphone for all regular listening situations and a directional microphone for noisy environments such as restaurants or meetings. Incorporated in the Rx7 is a Telecoil so you will be able to hear signals coming from systems in theatres, auditoriums, cinemas and telephones with clarity and detail.
RxEars Rx7 lets you hear more!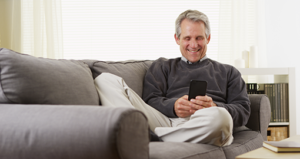 Package Includes
Patented Ziptips (small and medium)
Cleaning tool
Pack of batteries
Slim tube for left or right ear
Extra earbud tip for extremely small ears
Travel case



Features:
100% Digital processing
Speech Enhancement
Directional Microphone
Four listening programs (typical – these can be changed to your order – liking)
1 – Speech
2 – Noisy / Social
3 – Television
4 – Telephone 
20 Pre-programmed environmental memory settings – all can be customize
Bass boost
Adaptive Noise Reduction
Feedback Cancellation
20 Processing Channels and Bands
Digital Rocker Volume Control
High Impact Casing
Low Battery Warning
312 Battery